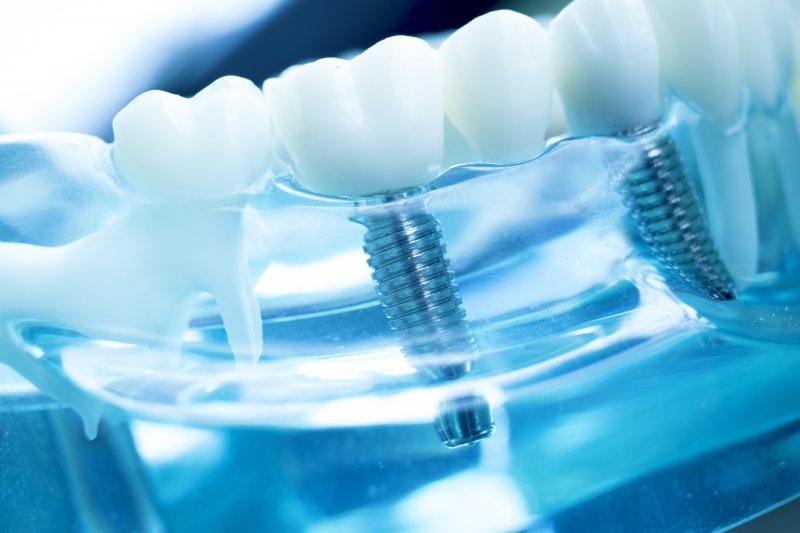 Tooth loss is a common issue all across the country with 178 million Americans missing at least one tooth. Fortunately, losing a tooth doesn't mean that you need to go the rest of your life with an unsightly gap in your smile. Dental implants are a lifechanging tooth replacement option that help people get their smiles back. If you have your placement procedure coming up, it pays to be well-informed. Here are some common dental implant terms that you should know!
Abutment
This is the connector that is attached to the top of the dental implant. It serves as the attachment for the replacement tooth or teeth. It also helps to guarantee that the new replacement tooth stays firmly in its place without moving around. An abutment tooth is a crowned tooth that supports and stabilizes a bridge or partial denture.
Ceramic
This is one of the materials that is used to craft the replacement teeth that are placed on the end of dental implants. It's made from a special type of clay and hardened by heat. This material is ideal because it results in natural tooth structure.
Crown
A crown, also known as a cap, is used to replace a single tooth that has been damaged, broken, or lost. They typically fit over an existing tooth, but in the case of dental implants, they are attached to the abutment to stay perfectly in place.
Dentures
This is a traditional way to replace missing teeth. However, you may not know that there are a few different types of dentures out there, like dental implant dentures. Instead of being held in place by the shape and suction of the mouth, they are supported by multiple dental implants. This allows for additional longevity and stability compared to traditional dentures.
Endosteal Implant
This is the most common type of dental implant that's used. Your dentist places the implant(s) into the jawbone during a surgical procedure. Each implant holds at least one replacement tooth.
Eposteal Implant
Instead of being placed in the jawbone, eposteal implants are supported by resting on the jawbone. This isn't a very common option these days, but it is still suggested for patients who are at high risk for bone resorption.
Osseointegration
This is the process where the dental implant fuses with the jawbone. During this time, the strength of both the implant and jaw is increased.
By knowing more about dental implants, you can make a more informed decision about the future of your smile. You will be showing off your new and improved pearly whites in no time!
About the Author
Dr. Yelena Obholz earned her Doctor of Dental Surgery degree from the New York University College of Dentistry before completing advanced work in periodontics, oral surgery, and prosthodontics during her residency at Woodhull Hospital in Brooklyn, NY. She takes many continuing education classes each year and is currently enrolled in the prestigious Las Vegas for Advanced Dental Studies. For more information on dental implants or to schedule an appointment at her office in Washington, DC, visit her website or call (202) 364-8209.