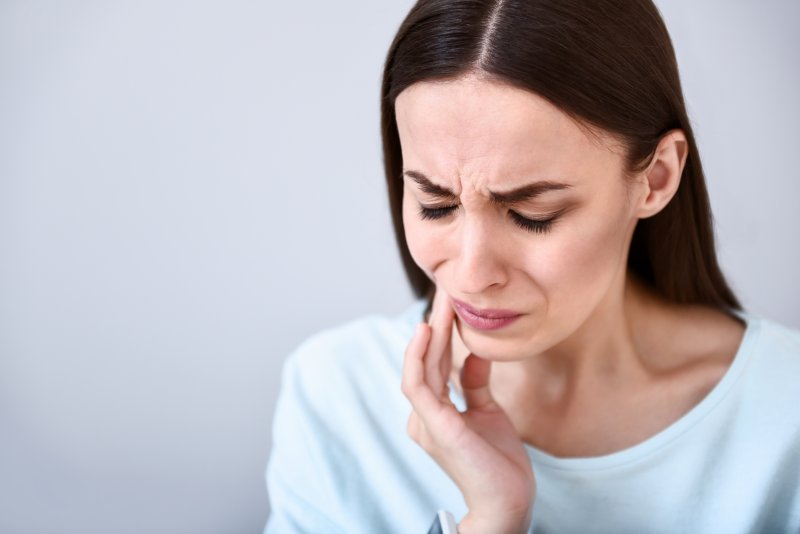 If you have missing teeth, you're probably researching your options to replace them. Dental implants are an excellent solution that can help you eat, speak, and smile with complete confidence once again! However, the price tag may turn some people away from treatment. Since this option costs more than others, some patients might shop around for discount implants – but those can come with dangerous complications. Here are the hidden dangers of getting dental implants for cheap.
Nerve Damage
Do you suffer from nerve issues or injuries? Research shows that cheap dental implants can result in nerve damage, meaning you might experience even more pain because of your implants. Additionally, some patients report experiencing difficulties in eating, speaking, and kissing. While these are frightening complications, only 1% of implant procedures are associated with nerve injuries. That's why seeking a reputable and credible clinician is of utmost importance, so you know you're receiving quality implant treatment.
Sinus Issues
When you get cheap dental implants, you're putting yourself at increased risk of sinus complications. If an upper jaw implant protrudes into the maxillary sinus cavity, it can break it and cause aches or a tingling sensation in the sinuses. It can also lead to headaches, pain, or even severe migraines.
Implant Breakage or Fracture
If a dentist is offering discount implants, then they're cutting corners somewhere. In most cases, they use cheap materials that can easily fracture or break. That can be a big problem if your bone doesn't have sufficient strength and mass to support a new abutment screw. Regardless, you'd still have to shell out more money to fix the damaged implant.
Integration Failure
After dental implant placement, the jawbone fuses with the implant in a biological process called osseointegration. This fusion is a crucial part of recovery because it's what provides stable and durable results. However, there are many cases where cheap dental implants failed to integrate with the bone. To correct it, you'd have to pay even more out-of-pocket expenses. That's why you should always work with an experienced clinician as they have the knowledge and skills to ensure proper osseointegration.
Hyperplasia
This condition is an irritation that develops as a reaction to poor-fitting dental implants. Most patients experience swelling and excess tissue around the affected area. Although it's usually a harmless condition, surgery is the only way to treat it. That's another unnecessary expense that can be prevented by getting quality dental implants.
Injury to Remaining Teeth
Last but not least, you also risk injuring the teeth adjacent to the cheap dental implant. It may happen if the implant was inserted along an improper axis or because an excessively larger implant was used. Thus, your chances of oral damage are higher with discount implants.
As you can see, cheap dental implants aren't truly affordable if you're going to be experiencing complications down the line. Save yourself the trouble by finding the right professional who can provide you with high-quality implants. After all, you deserve the best dental care possible!
About the Practice
At Aesthetic & Family Dentistry Specialists, we offer exceptional, compassionate, individually tailored dental care that is bound to exceed even your highest expectations. Our team is passionate about helping patients achieve and maintain their absolute best smiles. If you have missing teeth, we can restore your smile with dental implants. We use quality materials and state-of-the-art technology to give you a grin that lasts a lifetime. Visit our website or call (202) 364-8209 to schedule a consultation.